30 june 2020 / 6-7:30pm GMT+1 / Online Event / Free Webinar /
Manifesto Agile' for Coders is not for Successful IT Projects: You need "Value Agile" and a systems viewpoint!
Traditional Manifesto Agile processes from Scrum to SAFe are not focussed on stakeholder values. They are concentrated on delivering features, user stories, and money values. But they do not define the multiple stakeholder values quantitatively. They do not have a design process to find architecture to deliver the values. They do not have a stepwise value delivery process, which measures actual value delivery and corrects the design when the value is inadequate.
Value Agile is a real systems engineering process. Meaning it uses multidimensional numbers to model and solves problems of large and sophisticated systems.
We think that this numeracy is an absolutely logically necessary minimum for dealing with really large complex IT systems in an agile way. How can you be agile when you do not have numeric signals to tell you to pivot?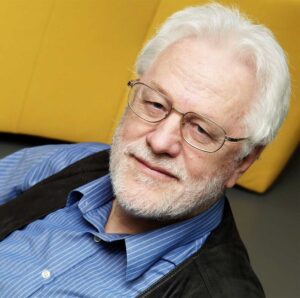 TOM GILB
The presenter is a pioneer of agile methods, in his books from 1976 (Software Metrics) and 1988 (Principles of Software Engineering Management). He has always been clear about the need to deliver value (not 'working software'). The current agile culture managed to grasp the concepts of small sprints but has never understood value and systems. That is why 'agile' is failing and losing credibility. The top management has begun to ask for value, not agile. Tom has 6 new (2018) books about 'agile as it should be'. More details about Tom at www.gilb.com, @ImTomGilb